We are all pretty bummed out that our lifestyles have essentially been put on hold due to this damned virus. Since we're sitting around a lot more, I wanted to offer my books about swinging and polyamory, My Life on the Swingset, A Life Less Monogamous, and Approaching the Swingularity as a bundle deal.
Want ebooks and audiobooks? Click here
Only $40 for a limited time!
Three paperbacks – a $50 value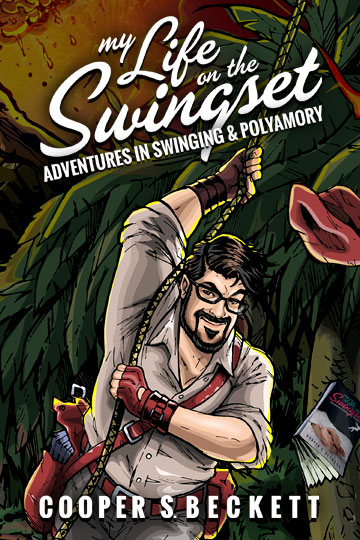 This memoir collects personal essays, stories, erotica, and "how-tos," beginning on a first date with a couple of swingers, working through social anxiety and shyness, recognizing the importance of touch in life, evolving feelings about love, threesomes, orgies, and prostate orgasms, going through a divorce, and leveling up in life and sexuality.
Ryan and Jennifer are at that point in their marriage where they ask, "Is this all there is?" Luckily, at a friend's holiday party, they meet Bruce and Paige, an older couple who seem to have answered that question and then some. Their secret? Bruce and Paige are swingers, and Ryan and Jennifer are about to dive into the deep end, and change their lives forever.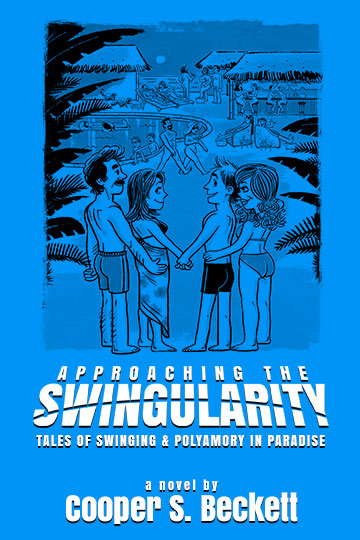 111 couples (including Ryan & Jenn and Bruce & Paige) have descended upon Aphrodite's Resort and Spa, a place of pleasure and debauchery, situated on a strip of white sand beach on the Riviera Maya for a week of the finest food and drink, meeting, flirting, and getting down and dirty in paradise with friends and lovers alike.
What are you waiting for?